Other Illustrators and Artists:
These terrific illustrators are friends of mine. If you didn't find what you
were looking for at my site, you owe it to yourself to take a look at these.
---
Beautifully rendered industrial equipment as well as
stylized digital art and paintings of classic cars.
Mick does gorgeous caricatures and forced perspectives of people and products. Candace does a more stylized form of illustration using pointilism and textures to achieve a unique graphic look.
Playful drawings of people, animals, and other creatures. It's digital, but it really looks hand drawn. Check out his book called "Gillsville"... click on Etcetera to find it.
One of the wackiest and best artists working today, Bill has a myriad of styles, each of which is unmistakably his own. (This is one of many sites that feature Bill's work.)
A Visual Design and Illustration instructor at Auburn University, Ray is a superb artist specializing in stylized yet sophisticated vector-based illustrations.
At the top of the frame, pull down the"menu for: alumni & friends" menu to "faculty and staff".Then,in the column to the left, go to "Graphic Design Faculty" and click on Ray Dugas.
An Atlanta illustrator who also teaches at SCAD-Atlanta
A wonderful illustrator in Atlanta who does very fanciful, modern vector illustration
Another excellent Atlanta based vector artist
Mark is a multi-talented illustrator who can do just about anything, very well.

A terrific Children's Book illustrator, also in Atlanta.
---
Assorted Links:
A small site I set up to celebrate drawing and illustration.
A terrific site out of Canada that deals with all aspects of applied art.
The Soviety of Figurative Arts
A site that offers a new word to illustrate each Friday;
it's fun to see all the solutions as they are posted.
A site for artists to post their work and get feedback from other artists.
Where the best concept artists hang out.
---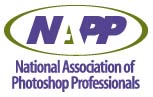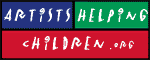 Rick Lovell Illustration is a premiere professional illustrator in the <a href="http://www.illustratorsink.com/page/illustrator/b.507.g.8000.html">Alpharetta, Georgia Illustrators</a> community on Illustrator's Ink.